Fungal Symposium 2019
Start:

Sep 2, 2019 11:00 AM (Local Time Germany)

End:

Sep 4, 2019 02:00 PM

Location:

MPI Plön

Room:

Lecture hall

Host:

Primrose Boynton & Lizel Potgieter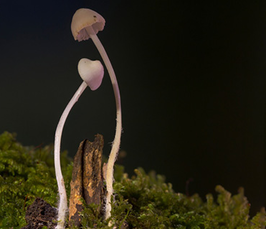 Registration is open until May 24, 2019.
Fungal taxonomic and ecological diversities make the fungal kingdom an ideal group in which to study both ecological interactions and evolutionary processes, and researchers study a wide variety of evolutionary model systems in the fungal kingdom. With the 2019 Fungal Evolution Symposium, we aim to cover this breadth of diversity and expose the community inside and outside of Plön to research bringing fungal evolution and ecology together. We intend to include presentations on relationships between fungal populations and geographic space, the evolution of biotic interactions between fungal symbionts and hosts, the evolution of fungal genomes in response to environmental changes, interactions between biotic and abiotic selection pressures on fungal populations and a variety of other topics in fungal ecology and evolution. Participants will benefit from formal talks and informal conversations with international fungal evolution researchers.
Confirmed speakers are: Marcel Bucher, Dominik Begerow, Dimitrios Floudas, Gert Kema, Diego Libkind, Alistair Mc Taggart, Brenda Wingfield and Alga Zuccaro.
Please find more information on the workshop here: https://workshops.evolbio.mpg.de/event/18/overview